Please check for job postings or for inquiries on specific departments see below.
---
Erich Shrewsbury
eshrews@total-soccer.com
---
Main Office / Field Marshall / Manager Positions
Dave York
dyork@total-soccer.com
---
Baseball Dept / Baseball Interns
Celina Gutierrez
celina@totalsportscomplex.com
Kyle Stambersky
kyles@totalsportscomplex.com
---
Jim Kielbaso
jim@impact-sportsperformance.com
Lisa Donnelly
lisa@total-soccer.com
---
---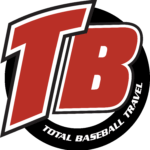 ---
TOTAL BASEBALL TRAVEL – WIXOM, COACH (POSTED 1/20/23) 
Total Baseball's Travel Baseball Program is looking to hire Coaches for the 2023-2024 season. If you like to Coach and want to join a growing program, send us your qualifications, we'd like to hear from you: baseball@totalsportscomplex.com  Coaches are paid as 1099 Contractors.
---
---
Now hiring energetic and enthusiastic part time summer camp staff at our Farmington & Wixom Locations
Weekdays 9am-3pm. Offering competitive wages.
Experience with kids and sports a plus
Send your resume to Randy Vanatter at randy@totalsportscomplex.com
---